GCC In the Community
The Greenbelt Community Church family enthusiastically and purposefully participates in local and global efforts to care for our neighbors.
Donate Old Bikes for Refugees
Have your kids outgrown their bikes? Do you need to make room in your garage? Proteus Bikes in College Park will accept your donated bikes and fix them up for refugee families! Bike donations will enhance the support GCC provides the International Refugee Outreach Center (IROC).
Proteus Bikes
9827 Rhode Island Avenue
College Park, MD 20740
301/441-2928
GotSneakers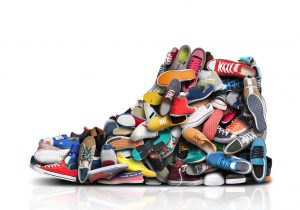 The Board of Congregational Life is hosting a sneaker drive to raise funds for Missions. The shoes will go to GotSneakers, an organization that pays for used sneakers, dispensing them in countries where the poor often go barefoot out of necessity. We are collecting lace-up sneakers with no tears inside or out in the donation box outside the Fellowship Center with a sign that says GotSneakers.
Christmas in April

The Christmas in April program allows congregants to serve neighbors who need better housing. On one day in April, GCC volunteers lend their carpentry, drywall, and construction skills to renovate a house for a local resident or family. It brings joy to everyone around.
Crop Walk

Greenbelt Community Church participates each year in the CROP Hunger Walk for Church World Services, a faith-based organization that serves communities around the globe through sustainable responses to hunger, poverty, displacement and disaster.  We join with other local churches in the Hyattsville area CROP Walk, which takes place in College Park at Lake Artemesia. Walkers get pledge donations, as well as online donations that go to Church World Services.